Take the #PadPledge this November
Periods are not a choice.
The average menstruating person spends about $20 on menstrual hygiene products per cycle, adding up to about $18,000 over a lifetime. These products are not covered by SNAP or any other program.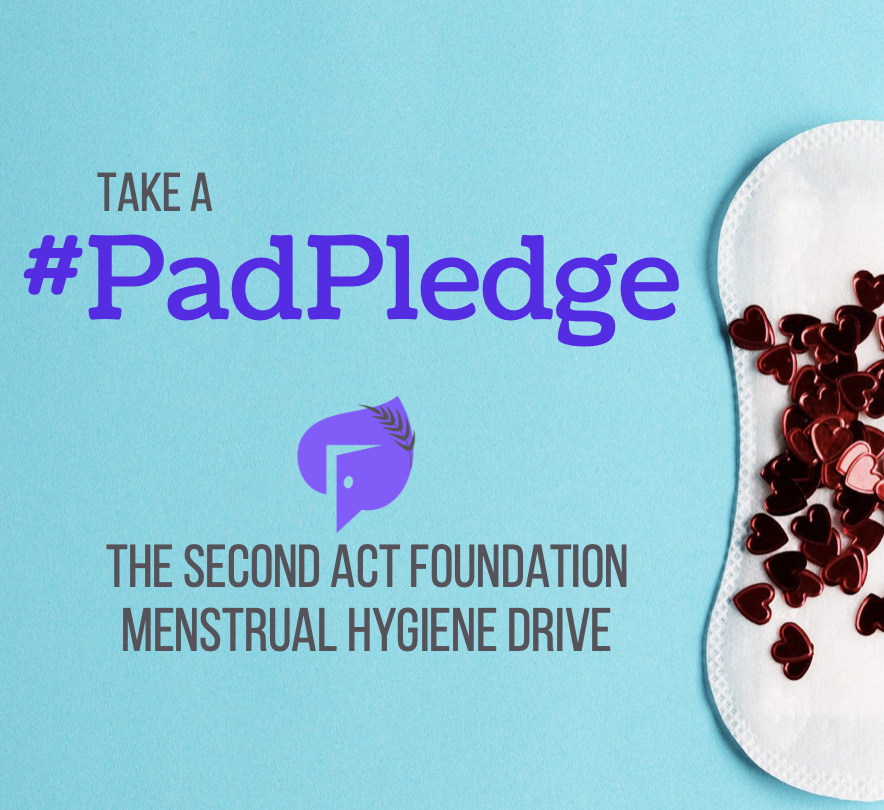 Let's be blunt: if women can't afford to deal with their periods, they can't be financially independent.
If you have to stay home or you're sick with another infection because you had to use some makeshift materials to use instead of a pad, it's impossible to truly thrive. Yet most domestic violence shelters run out of these products because not enough people donate them – in part due to some perceived awkwardness in talking about periods.
In past years, an amazing organization in Los Angeles called ResisterhoodLA put together a "Flowvember" event to support unhoused and housing unstable people in the LA area. They're unable to organize it this year, but we wanted to take some inspiration and ask our followers to take a #PadPledge with us. There are two ways to get involved.
Use this Amazon Wishlist to purchase menstrual pads which will be sent directly to Kylee, who will deliver them directly to the LA Downtown Women's Shelter. (Donations are tax-deductible and are being made to LDWC, not The Second Act Foundation. LDWC only accepts pads.)
2. Review the needs of a local organization (check if they prefer only pads, if they accept/need tampons and menstrual cups, and which sizes) and purchase the items yourself. Let us know how many you donated and share a photo with #PadPledge.
It's impossible to achieve financial independence if you can't break the cycle of period poverty. Take a #PadPledge now through the end of November.